Anthony Hussey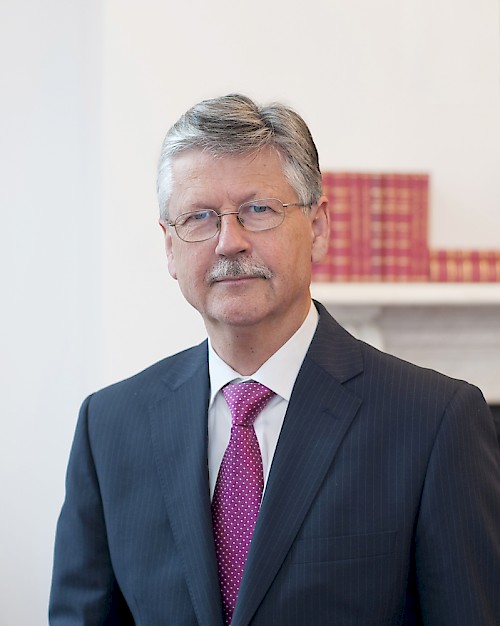 Professional Experience
Anthony is regularly cited by his peers as a leader in his field with a superb knowledge of the industry. Anthony specialises in Construction Law acting mainly for contractors and sub-contractors. His expertise in this regard is predominantly in the area of dispute resolution but Anthony also advises on/drafts contract documents and issues of procurement law.
He has represented many of the largest construction and civil engineering contractors in Ireland in hundreds of arbitrations and is himself an experienced arbitrator. He has written many articles and spoken at several seminars on the subject. He also has considerable experience in commercial litigation.
Anthony is familiar with all of the standard forms of construction contracts used in both Ireland and the UK and has frequently been asked to advise on and draft new forms of contracts including the Public Works Consultants' Contract for Design and Build and the Conditions of Sub-Contract (NN) for Specialist Sub-Contractors.
Qualifications
B.C.L. – University College Dublin (1970)
Qualified as Solicitor (1971)
Fellow of the Chartered Institute of Arbitrators (1990)
Diploma in International Commercial Arbitration (Winner of the Cedric Barclay Prize for the Best Written Award) (1996)
Designated a Chartered Arbitrator – Chartered Institute of Arbitrators (2003)
Practice Areas
Construction Law
Commercial Litigation
Admitted
Incorporated Law Society of Ireland (1971)
Publications/Papers/Articles
Recent Seminars
July 2013: Presentation to Engineers Ireland on the Public Works Contracts
June 2013: Presentation to CIF on the Adjudication Provisions in the Construction Contracts Act 2013
March 2013: Possible Loopholes in the Public Sector Contracts – CIF Presentation
March 2013: Spoke at CIF / Government Major Review of Public Works Contracts
Directory Comments
"Anthony Hussey enjoys an excellent reputation in the market. He regularly represents contractors and sub-contractors in construction disputes and is an experienced Arbitrator" (Chambers 2013)
Additional Information
Anthony lectured in the law of Contract and Tort for a postgraduate course at Trinity College, Dublin for a number of years and was also external examiner to the postgraduate Construction Law course run by the engineering faculty of Trinity College.
He is the editor and co-author of Construction Projects, Law and Practice, published by Thomson Round Hall. He is a former Honorary Secretary of the Chartered Institute of Arbitrators – Irish Branch.
He is a member of the Engineers Ireland Dispute Resolution Board and a member of the Law Society ADR Committee.
Contact
Ph: +353 1 668 1966
Fax: +353 1 668 7612
Email: ahussey@husseyfraser.com
Link: www.arbitrator.ie