Why Choose Us as your Personal Injury or Medical Negligence Solicitors?
Hussey Fraser Solicitors enjoy a premier listing with The Legal 500 and Chambers, acknowledged industry benchmarks worldwide. We have also earned a Gold Standard accreditation from Outsource Quality Management.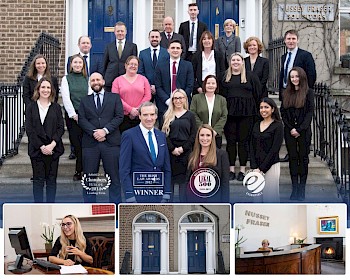 Our team of solicitors will guide you through all of the technical and legal aspects of dealing with a claim for compensation for your injuries. We will take the time to sit down and advise you of your rights and entitlements. This will include, at the outset, whether you are entitled to claim, the time limits involved in making such a claim and the estimated value of your claim.
We will use all of our experience to negotiate directly with the insurance company on your behalf. We will make sure that we are aware of the full extent of your injuries so that we can ensure that when your case does settle, it does so at the right time and for the appropriate compensation.
In order to progress your enquiry, please submit your contact details or call us on the above number.