Our specialised team of motorcycle accident solicitors are highly experienced and will help you pursue a legal remedy for your injuries.
---
When riding a motorbike you are far more vulnerable than if you were travelling in a car. Helmets and protective clothing do give a certain level of protection, but it is certainly not the same as if you were sitting in a car with an airbag to protect you. Whereas the majority of injuries sustained in car accidents are soft tissue injuries, those sustained in motorbike accidents tend to be far more serious. In fact, the most common injury sustained in a motorbike accident in Ireland is a broken bone or, indeed, multiple fractures.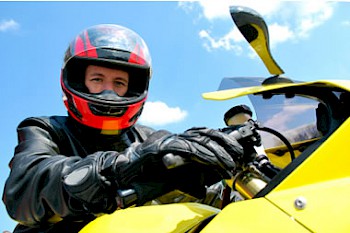 What you need to know about making Motorcycle Accident Claims:
If you are involved in an accident where you are riding a motorbike, the first thing you should of course do is to seek medical attention should you require it. Not only does this ensure that your injuries are treated from an early stage, but it also creates a record of your treatment to support any potential future motorcycle accident claim.
Hussey Fraser Solicitors – a premier choice for Motorcycle Accident Solicitors in Dublin
Hussey Fraser Solicitors enjoy a premier listing with The Legal 500 and Chambers, acknowledged industry benchmarks worldwide. We have also earned a Gold Standard accreditation from Outsource Quality Management. All our solicitors, including our specialised team of motorcycle accident solicitors, are highly experienced and will do their best to ensure you receive the compensation you deserve.
If you want to speak to a personal injury solicitor or need more information on motorcycle accident/ injury claims, you can give us a call on LoCall: 1890 66 81 99 or get in touch through our online contact form.
In order to progress your enquiry, please submit your contact details or call us on the above number.
---
Recent updates