Car Accident Claims*
If you have experienced a personal injury in a car accident due to someone else's negligence, our car accident claims service enables you to recover compensation for your injuries, whether those injuries are physical or psychological or both. By bringing a claim to our team of car injury solicitors, you will have the opportunity to recover compensation for the impact your injuries have had on your quality of life as well as any expenses you may have incurred or income you might have lost as a result of your car accident.
With the thousands of cars, motorbikes and bicycles on the roads, unfortunately, it is inevitable that accidents will happen. As car injury solicitors, we can assist you in getting your vehicle repaired and back on the road as quickly as possible and help you in navigating your way through a personal car accident injury claim* should the need arise.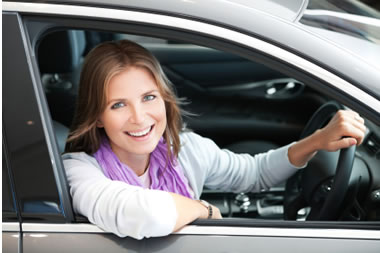 Whether you are a driver, motorcyclist or a cyclist, if you are struck by another vehicle and suffer injuries as a result, you may be entitled to recover compensation for those injuries. For drivers of cars the main injuries sustained in collisions are soft tissue injuries. Thankfully, for the most part, these injuries will resolve within a number of months but this is not always the case. For a cyclist, a common injury is often a broken bone, particularly in the wrist, due to cyclists' greater vulnerability on our roads. If you do suffer an injury as a result of a road traffic accident, you should, as soon as possible, seek medical attention for the treatment of your injuries.
What You Need to Know Before Making Car Accident Claims*
All motor vehicles are required to have a valid policy of insurance and if you are involved in a collision you should note the details of the other driver's insurance policy so that the insurance company can be contacted to report your car accident claim. Unfortunately, not all drivers are insured but this does not mean that you do not have an entitlement to claim. There is a sum contributed from all motor insurance policies to the Motor Insurers' Bureau which then steps into the role of an Insurer in circumstances where a vehicle is uninsured or untraced.
You should also call the Gardai to attend the scene of any road traffic accident so that they can ensure that the insurance details provided are correct. If the Gardai do not attend the accident scene, you should make a report in person to your local Garda station so that they can investigate the matter if necessary.
In order to progress your enquiry, please submit your contact details or call us LoCall: 1890 66 81 99. As expert car accident claims solicitors we can assist you following your car accident. For car accident claims solicitors that really care about their clients, contact Hussey Fraser Solicitors today.
Hussey Fraser Solicitors – a premier choice for Car Accident Claims Solicitors in Ireland*
Recently reported cases